ASTM A210-A-1 carbon steel pipe

Home >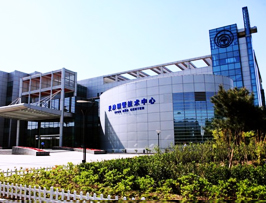 One of the Top 500 enterprises in China foreign trade
QCCO was approved as a member of "China Association for Contracting Projects Abroad "and granted a membership certificate on Sep 28,2005; "Credibility Rating AAA certificate in Foreign Trade" was granted to QCCO by China Shippers' Association

ASTM A210-A-1 carbon steel pipe
carbon steel pipe
1.OD: 1"~16", Thk:3mm~30mm
2.quality: ISO 9001:2000
3.market:middle east,southern America etc.
carbon steel pipe
Product Name : Carbon Steel Pipe
Specification:
OD 33mm - 406mm(1"~16") with thickness of 3~30mm
Standard ;
a.ASTM A106 GR B , ASTM A53 GR B, ASTM A178 GR C, ASTM A1045, A210C, J55
b.SAE1020,SAE1045
c.JIS G4051 S20C ,JIS G4051 S45C, JIS G3454 STPG370, JIS 3454 STPG42
d.DIN ST 45-8, DIN ST 42-2, st 45-4, st52.4
(5) Usage: boiler use, water transport, building, machinery, traffic, aviation, oil development etc.
(6) packing : Paint Varnish Coating , Plastic Caps and mark on the pipe
(7) payment term: T/T or L/C at sight.
(8)Method: cold drawn, hot rolled or hot expand.
(9)Min order: 5 tons, more quantity price will be lower.
(10) Tolerate:
OD +/-1%
Thickness +12.5% / -10%
length +/-2 cm
Outside diameter

Wall thickness

Outside diameter

Wall thickness

30-102mm

3-20mm

1"-3.1/2"

SCH40-XXS

Material and standard

Item

Chinese Standard

American standard

Japanese Standard

German standard

1

10#

A53A

A106A

A179C

STKM11A

St37

St37-2

St35.8

2

20#

ASTM A106B

ASTM A53B

ASTM A178C

AISI1020

STKM12A/B/C

STKM13A/B/C

STKM19A/C

STKM20A

S20C

St45-8

St42-2

St45-4

CK22

3

45#

AISI1045

STKM16A/C

STKM17A/C

S45C

CK45

4

16Mn

A210C

STKM18A/B/C

St52.4

St52