4130 steel pipe,4130 steel tube

Home >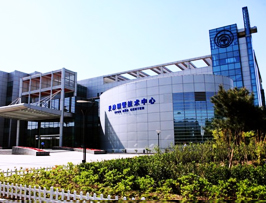 One of the Top 500 enterprises in China foreign trade
QCCO was approved as a member of "China Association for Contracting Projects Abroad "and granted a membership certificate on Sep 28,2005; "Credibility Rating AAA certificate in Foreign Trade" was granted to QCCO by China Shippers' Association

4130 steel pipe,4130 steel tube
4130/34CrMo4/30CrMo/SCM 430 alloy steel seamless pipe
OD:0.875"-30"
WT:0.035"-4.00"
Length:Random,Fixed, SRL,DRL
34crmo4 , cr mo steel pipe , cr mo alloy steel
Usage Applicable to the general structure, mechanical structure with seamless steel tubes

Quality Standard
ASTM A519 Seamless Carbon and Alloy Steel Mechanical Tubing
JIS G3441 Alloy steel tubes for machine purposes
DIN 2391 Seamless Precision Steel Tubes
DIN 2448 SEAMLESS STEEL PIPES AND TUBES
BS 6323 SEAMLESS AND WELDED STEEL TUBES FOR AUTOMOBILE MECHANICAL AND GENERAL ENGINEER PURPOSE
EN10305 Steel tubes for precision applications Technical delivery conditions Seamless cold drawn tubes
EN 10297 Seamless circular steel tubes for mechanical and general engineering purposes
Steel Grade
ASTM A519 1010-1045, 4130-4142, 5135
JIS G3441 SCM 415 TK, SCM 418 TK, SCM 420 TK, SCM 430 TK, SCM 435 TK, SCM 440 TK
JIS G3444 STKM 11A, STKM 12, STKM 13, STKM 14, STKM 15, STKM 16, STKM 17, STKM 18
STKM 19, STKM 20
BS 6323 CFS 3, CFS 3Aa, CFS 4, CFS 5b, CFS 6, CFS 7, CFS 8d, CFS 9, CFS 10, CFS 11
Size
Outer Diameter Hot finish 2" - 30", Cold drawn 0.875" - 18"
Wall Thickness Hot finish 0.250" – 4.00", Cold drawn 0.035" – 0.875"
Length Random Length, Fixed Length, SRL, DRL
Heat treatment
Annealed, Full Annealed, Bright annealed, , Spheroidize annealed
Normalized, Stress relieved, Cold finished, Quenched and Tempered
Delivery Condition BKS, NBK,BK ,BKW, GBK(+A), NBK(+N), BK(+C)
Packing Plastic plugs in both ends, Hexagonal bundles of max 2,000kg with several steel strips, Two tags on each bundle, Wrapped in waterproof paper, PVC sleeve, and sackcloth with several steel strips
Test Chemical Component Analysis, Mechanical Properties (Ultimate tensile strength, Yield
strength, Elongation), Technical Properties (Flattening Test, Flaring Test, Bending Test, Hardness Test, Blow Test, Impact Test etc), Exterior Size Inspection
Mill Test Certificate EN 10204/31B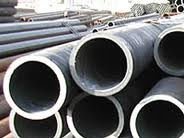 ---
1)4130 alloy steel pipes
2)Superior quality with low prices and speedy delivery
4130 alloy steel pipe
1) Commodity: cold drawn alloy steel pipe, hot rolled alloy steel pipe, cold rolled alloy steel pipe, alloy steel welded tube, alloy steel seamless Pipe, Seamless Steel Pipe, Heat-Exchanger Tubes, Boiler Tubes.
2) Process method: Cold Drawn/Cold Rolled/hot rolled
3) Surface treatment: Pickled and annealed or polished , galvanized.
4) Material: Grades: 304, 304L, 1006, 1008, 1010, 1015, 1020, 1025, 1030, 1040, 1045, 1050, 1060, etc.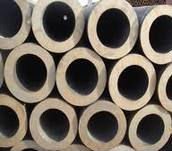 上一篇:ASTM A210-A-1 carbon steel pipe