EN 10255 Standard Pipe,replaces BS 1387:1985

Home >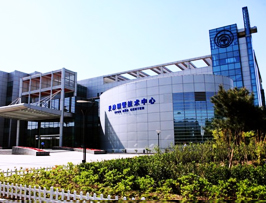 One of the Top 500 enterprises in China foreign trade
QCCO was approved as a member of "China Association for Contracting Projects Abroad "and granted a membership certificate on Sep 28,2005; "Credibility Rating AAA certificate in Foreign Trade" was granted to QCCO by China Shippers' Association

National foreword
BS EN 10255 Standard (EN10255).
This requirement has actually been upgraded as well as the newly-amended edition is ready for acquisition. It is an indispensable overview of those who specify, purchase or supply steel, of the conventional acquisition requirements and also delivery problems for round non-alloy steel tubes suitable for welding as well as threading and also gives a variety of options for the coating of tube ends as well as coatings.
The Amendment was created in order to fulfil the demands of the EC mandate M/131 coming from Construction Product Instruction 89/106/EC. The extent of BS EN 10255:2004 has actually not altered.
This document covers tubes of defined outside diameter 10,2 mm to 165,1 mm (string dimension 1/8 to 6) in 2 tool, series and also heavy, and also 3 kinds of marked thicknesses. This essential modification has actually been prepared under Mandate M/131 "Pipeline, storage tanks and also ancillaries not touching water planned for human usage" offered to CEN by the European Payment as well as the European Free Trade Organization in order to fulfill the needs of the Mandate offered under the EU Building Products Instruction (89/106/EEC).
Nominal
Diameter
(mm)

Thread
Size

Outside Diameter

Heavy Series

Medium Series

Wall
Thickness
(mm)

Mass per unit length of black tube(kg/m)

Wall
Thickness
(mm

Mass per unit length of black tube(kg/m)

Max.
(mm)

Min.
(mm)

Plain End

Thread with Socket

Plain End

Thread with Socket

10.2

1/8

10.6

9.8

2.6

0.487

0.490

2.0

0.404

0.407

13.5

1/4

14.0

13.2

2.9

0.765

0.769

2.3

0.641

0.645

17.2

3/8

17.5

16.7

2.9

1.02

1.03

2.3

0.839

0.845

21.3

1/2

11.8

21.0

3.2

1.44

1.45

2.6

1.21

1.22

26.9

3/4

27.3

26.5

3.2

1.87

1.88

2.6

1.56

1.57

33.7

1

34.2

33.3

4.0

2.93

2.95

3.2

2.41

2.43

42.4

1 1/4

42.9

42.0

4.0

3.79

3.82

3.2

3.10

3.13

48.3

1 1/2

48.8

47.9

4.0

4.37

4.41

3.2

3.56

3.60

60.3

2

60.8

59.7

4.5

6.19

6.26

3.6

5.03

5.10

76.1

2 1/2

76.6

75.3

4.5

7.93

8.05

3.6

6.42

6.54

88.9

3

89.5

88.0

5.0

10.3

10.5

4.0

8.36

8.53

114.3

4

115.0

113.1

5.4

14.5

14.8

4.5

12.2

12.5

139.7

5

140.8

138.5

5.4

17.9

18.4

5.0

16.6

17.1

165.1

6

166.5

163.9

5.4

21.3

21.9

5.0

19.8

20.4

The weight of hot-dip galvanized steel pipe can as per BS1387-1985 standard.
Tolerance of Wall thickness:+/-10%。
This British Criterion is the main English language variation of EN 10255:2004.
EN 10255 is a candidate "harmonized" European Requirement as well as fully considers.
the demands of the European Compensation required M131 "Steel tubes and also.
fittings", provided under the EU Construction Products Instruction (89/106/EEC), and also.
planned to lead to CE marking. The day of applicability of EN 10255 as a balanced.
European Criterion, i.e. the day after which this requirement might be made use of for CE marking.
objectives, goes through an announcement in the Authorities Journal of the European.
Communities.
The Compensation in appointment with Participant States have agreed a change duration.
for the co-existence of balanced European Specifications as well as their equivalent.
national criterion( s). It is meant that this period will certainly consist of a period, normally nine.
months, after the date of availability of the European Criterion, throughout which any.
required modifications to nationwide regulations are to be made, followed by a more duration,.
usually of YEAR, for the implementation of CE marking. At the end of this.
coexistence duration, the national criterion( s) will certainly be taken out.
EN 10255 is the topic of transitional setups agreed under the Payment.
mandate. In the UK, the corresponding national criterion is:.
-- BS 1387:1985, Spec for screwed as well as socketed steel tubes and tubulars as well as.
for plain end steel tubes suitable for welding or for screwing to BS 21 pipe strings;.
and also based upon this change duration of twenty-one months, BS 1387:1985 would be.
withdrawn in June 2006.
NOTE This date is approximate. Individuals of this requirement ought to contact BSI Client Services.
for confirmation of withdrawal.
The UK involvement in its preparation was handed over to Technical Board ISE/8,.
Steel pipes, which has the responsibility to:.
A checklist of organizations represented on this board could be obtained on demand to its.
assistant.
Cross-references.
The British Criteria which execute worldwide or European publications.
described in this paper may be located in the BSI Catalogue under the area.
entitled "International Standards Correspondence Index", or by utilizing the "Search".
center of the BSI Electronic Brochure or of British Standards Online.
This publication does not claim to include all the necessary provisions of a contract.
Customers are in charge of its appropriate application.
Conformity with a British Criterion does not of itself provide immunity from.
legal commitments.
-- aid enquirers to understand the message;.
-- existing to the accountable international/European board any kind of enquiries.
on the analysis, or proposals for change, as well as keep the UK passions.
informed;.
-- screen related global as well as European developments and promote.
them in the UK.
Recap of pages.
This document consists of a front cover, a within front cover, the EN title web page, web pages 2.
to 21 and a back cover.
When the record was, the BSI copyright notification presented in this record shows.
last issued.
Amendments.
上一篇:API 5L A53 / A106 Grade B, Seamless Steel Pipe SCH40