Applications of welded pipe piles and Testing and Materials

Home >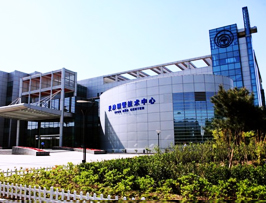 One of the Top 500 enterprises in China foreign trade
QCCO was approved as a member of "China Association for Contracting Projects Abroad "and granted a membership certificate on Sep 28,2005; "Credibility Rating AAA certificate in Foreign Trade" was granted to QCCO by China Shippers' Association

Mechanical properties and allowable stress of chemical compositions of 15CrMo steel tubes
15CrMo Steel pipe material grade is 15CrMo, is a high-quality low-alloy structural steel, which contains CR, MO more, its high temperature, corrosion-resistant performance is very good, so 15crmo alloy seamless steel tube widely used in petroleum, petrochemical, high-pressure boilers and so on.
15CrMoG seamless alloy round steel pipe /15CrMo seamless steel pipe
Alloy seamless steel tube for its high temperature resistance, low temperature resistance, corrosion resistance has huge advantage over other seamless steel tubes, so the alloy tube are widely used in petroleum, chemical, electric power, boiler and other industries.
Product description
Standard
GB5310-95
GB9948-88
ASTMA335/A335M
ASTMA213/213M
DIN17175-79
JISG3467-88
JISG3458-88
Material
Cr5Mo.(P5.STFA25.T5)
15CrMo(P11,P12,STFA22)
13CrMo44
12Cr1MoV
P22(10CrMo910)
T91,P91,P9,T9
WB36
Steel grade:
T2/T5/T5b/T5c/T9/T11/T17/T21/T22/T23/T24/T36/T91/T92/T122/T911
Size:
Outer Diameter (OD): 1/8''-48'' or DN6-DN1200 or 10.3mm-1219mm

Wall Thickness (WT): SCH10-SC160 or STD, XS, XS or 1.73mm-59.54mm

Length: 1) Single Random Length: 16ft-22ft/4.8m-6.7m
2) Double Random Length: 22ft-35ft/6.7m-10.7m
3) Fixed Length: 16ft-41ft/4.8-12.5m
4) As per your requirements.

Technique:
Cold Drawn, Hot Rolled.

Applications:
petroleum chemical
electric power
high-pressure resistant
high temperature resistant
low temperature resistant
corrosion resisting of boiler industry, etc.

The 15CrMo-series Pearlite-heat-resisting steels have high thermal strength (Δb≥440mpa) and antioxidation at high temperature, and have certain capability of resisting hydrogen corrosion. Because of the high content of CR, C and other alloying elements in steel, the hardening tendency of steel is obvious and the weldability is poor.
First, 15CrMo steel chemical composition
Grade
15CrMo steel chemical composition (mass fraction) ( % )



C
Mn
Si
Cr
Mo
Ni
Nb + Ta
S
P
15CrMo
0.12 ~ 0.18
0.40 ~ 0.70
0.17 ~ 0.37
0.80 ~ 1.10
0.40 ~ 0.55
≤0.30
_
≤0.035
≤0.035
Second, 15CrMo mechanical properties of steel
| | | | |
| --- | --- | --- | --- |
| Grade | Tensile strength MPa | Yield point MPa | Elongation ( % ) |
| 15CrMo steel pipe | 440 ~ 640 | 235 | twenty one |
Third, 15CrMo steel allowable stress
15CrMo steel pipe GB9948 stress allowable standards
Steel number
Wall thickness ( mm)
In the following temperature ( deg.] C ) under the allowable stress ( Mpa)
≤ 20
100
200
250
300
350
400
450
500
525
550
12CrMo
≤ 16
128
113
101
95
89
83
77
74
71
50
---
15CrMo
≤ 16
147
132
116
110
101
95
89
86
83
58
37
15CrMo steel pipe in the GB6479 standard allowable stress
Steel number
Wall thickness ( mm)
In the following temperature ( deg.] C ) under the allowable stress ( Mpa)
≤ 20
100
200
300
400
450
500
525
550
575
600
12CrMo
≤ 16
128
113
101
89
77
74
71
50
-
-
-
17 ~ 40
122
110
98
86
74
71
68
50
-
-
-
15CrMo
≤ 16
147
132
116
101
89
86
83
58
37
-
-
17 ~ 40
141
126
110
95
86
83
79
58
37
-
-
上一篇:welded steel pipes and Seamless steel pipe price 2017