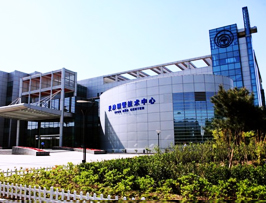 One of the Top 500 enterprises in China foreign trade
QCCO was approved as a member of "China Association for Contracting Projects Abroad "and granted a membership certificate on Sep 28,2005; "Credibility Rating AAA certificate in Foreign Trade" was granted to QCCO by China Shippers' Association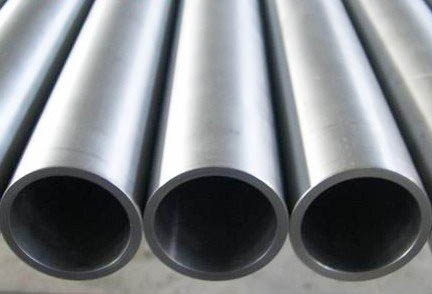 Structural steel pipe
Grade: 20#, Q195, Q235, A, B, X, 42, X46. etc
Cerificate: ISO 9001
Structural Steel Pipe
Thick.: 1mm up to 20mm
OD: 21.3 to 610mm (1/2-24 inch)
Executive Standard: API 5L, API 5CT, ASTM A53, ASTM A500, BS1387
Grade: Q195, Q235, Q345, A, B, X42, X46, PSL1
Packing: In hexagonal unitized bundles
Pipe treatment: Black paint, beveled or plain end with plastic cap, as your indication.
Application: Line pipe in oil and sewage transportation, in low pressure liquid and gassy transportation, for buildings and bridges.

1)We manufacture structure steel pipe
2)Usage:greatly applied in building, machinery, transportation, airline, oil
We manufacture
Structural Steel Pipe
Standards :GB/T8162-1999, ISO2937, ASTM A53, ASTM A106,JIS G 3441,BS EN 10210-1
composition (%):
Standard
Steel grade
C
Si
Mn
P≤
S≤
Cu≤
Ni≤
Cr≤
GB/T 8162
10
0.07-0.14
0.17-0.37
0.35-0.65
0.035
0.035
0.25
0.25
0.15
20
0.17-0.24
0.17-0.37
0.35-0.65
0.035
0.035
0.25
0.25
0.25
35
0.32-0.39
0.17-0.37
0.50-0.80
0.035
0.035
0.25
0.25
0.25
45
0.42-0.50
0.17-0.37
0.50-0.80
0.035
0.035
0.25
0.3
0.25
16Mn
0.12-0.20
0.20-0.55
1.20-1.60
0.045
0.045
0.25
0.25
0.25
DIN 1629
St35
≤0.18
0.15-0.35
0.35-0.65
0.035
0.035
0.25
0.25
0.25
St45
≤0.25
0.15-0.35
0.50-0.80
0.035
0.035
0.25
0.25
0.25
St55
0.33-0.41
0.15-0.35
0.50-0.80
0.035
0.035
0.25
0.25
0.25
St52
≤0.20
≤0.55
≤1.50
0.035
0.035
0.25
0.25
0.25
CK45
0.42-0.50
0.17-0.37
0.50-0.80
0.035
0.035
0.25
0.25
0.25
ASTM A53
A
≤0.25
/
≤0.95
0.05
0.045
0.4
0.4
0.4
B
≤0.30
/
≤1.20,
0.05
0.045
0.4
0.4
0.4
/
ASTM A106
A
≤0.25
≥0.10
0.27-0.93
0.035
0.035
0.4
0.4
0.4
B
≤0.30
≥0.10
0.29-1.06
0.035
0.035
0.4
0.4
0.4
C
≤0.35
≥0.10
0.29-1.06
0.035
0.035
0.4
0.4
0.4
Structure Steel Pipe