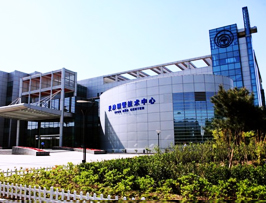 One of the Top 500 enterprises in China foreign trade
QCCO was approved as a member of "China Association for Contracting Projects Abroad "and granted a membership certificate on Sep 28,2005; "Credibility Rating AAA certificate in Foreign Trade" was granted to QCCO by China Shippers' Association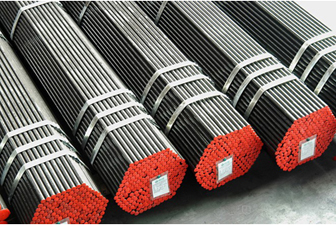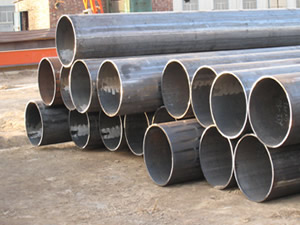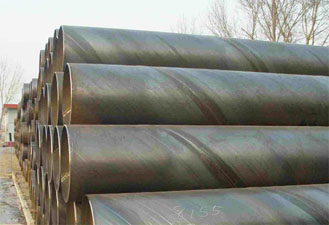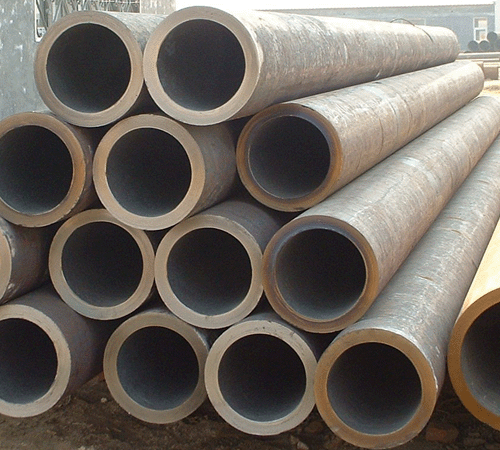 1, Products name:Hot Rolled Steel pipe, Hot Rolling Carbon,Hot Alloy Steel Pipes & Tubes;

Nominal diameter
Outer diameter (mm)
SCH40 (6m in sizing)
SCH80 (6m in sizing )
SCH160 (6m in sizing )
Wall thickness (mm)
Weight/piece (kg)
Wall thickness (mm)
Weight/piece (kg)
Wall thickness (mm)
Weight/piece (kg)
4"
114.3
6.02
96.42
8.56
133.92
13.49
201.24
5"
141.3
6.55
130.62
9.53
185.82
15.88
294.66
6"
168.3
7.11
169.56
10.97
255.36
18.26
405.36
8"
219.1
8.18
255.3
12.70
387.84
23.01
667.62
10"
273.0
9.27
361.86
15.09
576.06
28.58
1033.98
12"
323.8
10.31
478.38
17.48
792.48


2, Specification: O. D: From 57 mm to 219 mm; W. T: From 3 mm to 40 mm;
3, Standard: GB/T 8162, 8163, 3087, ASTM A53, ASTM A106, DIN1629, DIN 17175, JIS, BS, etc.
4, Materials: It can be altered to meet customers' different requirements
Dimension tolerance, Mechanical properties, and Chemical composition: Please refer to relevant standard or contact us.
Our company has carried out effective quality assurance system and long-term plan to maintain and improve product's quality, and expressly, our price is very competitive. Because we are manufactory, we are the source.
Should any of these items be of interest to you, please let us know. We will be happy to give you details. Your inquiry will be highly appreciated and treated.
Hot Rolled Steel pipe Standard:
ASTM A53, ASTM A106, DIN1629
Carbon Steel: ASTM A53 GR(A/B)/A106 GR(A/B), API 5L GR.B/X42/X52/X65
API 5CT K-55/ J-55/N-80/P-110
Stainless Steel: ASTM A312 304/316/304L/316L
Alloy Steel: ASTM A335 P11/P22/P5/P12/P9/P91
ASTM A213 T11/T22/T5/T12/T9/T91
Mild Steel: ASTM A333 GR.1/GR.2/GR.3/GR.4/GR.5/GR.6
Cold Rolled Steel pipe Features and Benefits :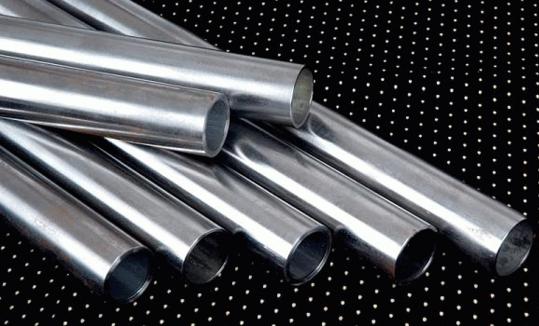 Cold Rolled pipe:
Product name: Cold Rolled Steel Pipe (CK45), Seamless Steel Pipe, seamless pipe, cold rolled steel pipe
Range: - 15 NB up to 600 NB IN SCH 5S, 10S, 10, 20, 40S, 40, STD, 60, 80S, 80, XS, 100, 120, 140, 160 & XXS
Grades:
ASTM / ASME A 53 GR. A & B, ASTM A 106 GR. A, B & C. API 5L GR. B, API 5L X 42, X 46, X 52, X 60, X 65 & X 70.
ASTM / ASME A 691 GR A, B & C
Nominal diameter
Outer diameter (mm)
SCH40 (6m in sizing)
SCH80 (6m in sizing )
SCH160 (6m in sizing )
Wall thickness (mm)
Weight/piece (kg)
Wall thickness (mm)
Weight/piece (kg)
Wall thickness (mm)
Weight/piece (kg)
1/4"
13.7
2.24
3.79
3.02
4.80
3/8"
17.1
2.31
5.04
3.20
6.60
1/2"
21.3
2.77
7.62
3.73
9.72
4.78
11.7
3/4"
26.7
2.87
10.14
3.91
13.2
5.56
17.4
1"
33.4
3.38
15.00
4.55
19.44
6.35
25.44
1-1/4"
42.2
3.56
20.34
4.85
26.82
6.35
33.66
1-1/2"
48.3
3.68
24.30
5.08
32.46
7.14
43.5
2"
60.3
3.91
32.64
5.54
44.88
8.74
66.66
2-1/2"
73.0
5.16
51.78
7.01
68.46
9.53
89.52
3"
88.9
5.49
67.74
7.62
91.62
11.13
128.1
3-1/2"
101.6
.74
81.42
8.08
111.78