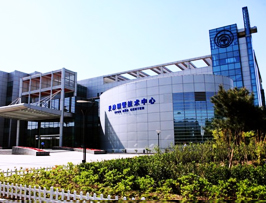 One of the Top 500 enterprises in China foreign trade
QCCO was approved as a member of "China Association for Contracting Projects Abroad "and granted a membership certificate on Sep 28,2005; "Credibility Rating AAA certificate in Foreign Trade" was granted to QCCO by China Shippers' Association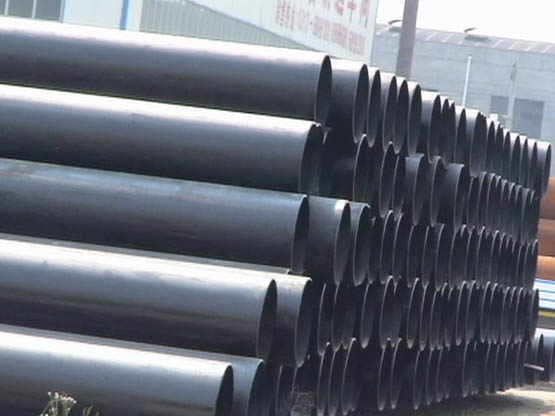 welded steel pipe
1.Standard:API,ASTM,JIS,DIN,GB,EN,BS.
2.Certification:ISO9001,API
3.Best price
ASTM welded steel pipe
Standard: ASTM A106, ASTM A53, API 5L, API 5CT, GB/TB163, GB/T8162
Steel grade:Q235,Q345,GR,B; ST52.3 and other special requirement
Size range: OD 13.7~711mm, WT:2~40mm
welded steel pipe Description
Material
A53,A106,A105,API 5L,16Mn,A234WPB
Outer Diameter
1/2''-24''(13.7mm—609.6mm)
Wall Thinkness
1.24mm-36.5mm(SCH10-SCH160)
Standard
ASME/ASTM,GB,API 5L,DIN,ect.
WT Schedule
SCH10S,SCH20,40,80,160,XS,STD,XXS
Process Technics
Cold drawn,Hot rolled,heat extrusion
Surface Treatment
oil-dip,shot blasting and varnish
Certification
ISO9001,API,Raw material cert,Mill cert,Reap on site inspection report
Package Type
In bundles with plastic caps,covered with plastic woven bag,strapped
By steel band,or according to your demand.
Regular Length
5.8M for 20'gp,11.8M for 40'gp,random length can be available.
Container Type
20ft,40ft,40HQ we will choose the suitalbe container depend on Max weight,volume,for the purpose of saving freight.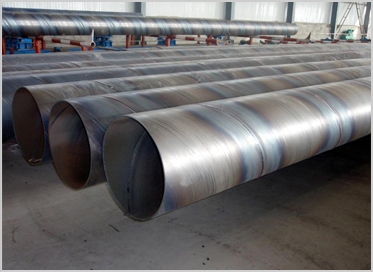 welded steel pipe API 5L, ASTM A252, GR.B TO X70, GR.1 GR.2 GR.3
OD: 219.1 - 4064mm (8" - 160") WT: 3.2 - 25.4mm,LT: 6-18mtr
Spigot and socket j

SSAW (Spiral Submerged-arc Welded)
Quality standard:

API 5L Gas and petroleum pipelines

GB/T9711 Petroleum and natural gas industries--Steel pipe for pipelines

SY/T5037 Spiral submerged arc-welded steel pipe for pipelines for low pressure field fluid service

SY/T 5040 Spiral submerged arc-welded steel pipe piles

CJ/T 3022 Spiral submerged-arc welded steel pipe for municipal heat supply

IS : 1978 Steel tubes for use in transportation of oil; gas & Petroleum products

ASTM A252 WELDEDAND SEAMLESS STEEL PIPE PILES

BS534, BS 3601 DIN 1626, DIN 2460,TS1997, UNI 6363, AWWA C-200

welded steel pipe Steel Grade:

Q195, Q215, Q235, Q275, Q295, Q345, 08F, 08, 08AL, 08F, 10F, 10, HG5, DF08 SPHC, M8

S185, S235, S235JR, S235 G2H, S275, S275JR, S355JRH, S355J2H, St12, St13, St14, St33,St37, St44, ST52

ASTM A 53: Gr. A, Gr B, Gr C, Gr.D

API 5L: A, B, X42, X46, X52, X56, X60, X65 X70

GB/T9711: L175, L210, L245, L290, L320, L360, L290, L320, L360, L390, L415, L450, L485, L555

ASTM A252: Gr.1 Gr.2 Gr.3

Size range:
welded steel pipe
Outer Diamter: 219.1mm - 4064mm (8" - 160")

Wall Thickness: 3.2 mm - 25.4mm

Length: 6mtr-18mtr

coating and lining:

Outside coating:

Anti-rust oil, black painting.

Epoxy Coating according to AWWA C-210

Bitumen Coating according to DIN30672, BS534

Coal- Tar Enamel Coating according to AWWA C-203

3 Layer polyethylene Coating according to DIN30670
3 Layer Polypropylene Coating according to DIN30678

Inside lining:

Epoxy lining according to AWWA C-210
Bitumen Lining according to DIN30673, BS534
Coal-Tar Enamel Lining according to AWWA C-203

Cement Mortar Lining according to AWWA C-205, BS534
Joint details:

Welded joint: The most widely used type for the joining of steel pipes. Steel pipe is relieved with bevelled ends which are made with special equipment in compliance with the relevant stanards.

Spherical socket joint: provides the possibility of a rotation 10 degrees at the pipeline without the utilization of any special fittings. Steel pipes are welded from outside after proper erectioning according to required angle.

Spigot and socket joint: Wspecially used for the steel pipes inside coated with cement mortar. Steel pipes are welded from outside after erectioning.

Flanged joint: The special manufactured flanged are welded to the ends of the pipe and then jointed with bolts.

Test:Chemical Component Analysis, Mechanical Properties (Ultimate tensile strength, Yield strength, Elongation), Technical Properties ( Bending Test, Blow Test, Impact Test), Exterior
Size Inspection, Hydrostatic Test, X-ray Test.
Mill Test Certificate:EN 10204/3.1B
Third party inspection:SGS, BV, Lloyds etc.