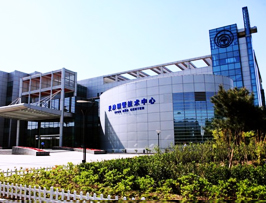 One of the Top 500 enterprises in China foreign trade
QCCO was approved as a member of "China Association for Contracting Projects Abroad "and granted a membership certificate on Sep 28,2005; "Credibility Rating AAA certificate in Foreign Trade" was granted to QCCO by China Shippers' Association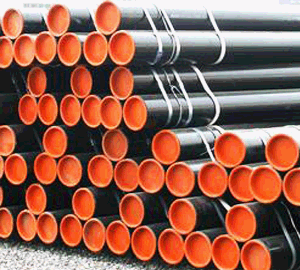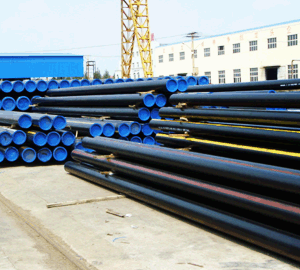 Seamless Pipe
Structure Pipe
Pipe for Liquid Transportation
Tube for Ship Building
Product Name:
Seamless steel pipe for liquid transport :Applicable to transport liquid, gas, oil etcMechanical
seamless steel tubing: Applicable to the general structure, mechanical structure with seamless steel tubes
Standard
GB/T8162 , GB/T8163 ,ASTM A53 ,ASTM A106 ,DIN1629 , API 5L
Steel Grade
GB/T8162 , GB/T8163:10#, 20#, 35#, 45#, 16MN(Q345B)
ASTM A53 GR. A , GR. B, GR. C
ASTM A106 GR. A , GR. B, GR. C
DIN 162 St 37.0, St 44.0, St 52.0
API 5L A B X42,X46, X52, X60, X65, X70, X80
ASTM A106 GrB seamless steel pipe
China GB

ASTM

DIN 17175

10#

ASTM A106 Gr.A

ASTM A53 Gr.A

ASTM A179-C

ASTM A214-C

ASTM A192

St 37-2

St 35.8

St 35.4

20#

ASTM A106 Gr.B

ASTM A53 Gr.B

ASTM A315 Gr.B

ASTM A210-A-1

St 42

St 45

16Mn

ASTM A210-C

St 52.4

St 52.3

St 52

45#

ASTM 1045

CK45
Products
OD
W.T.
Standard
Length
Seamless pipe
1/2" to 24"
SCH20,30,40,60,STD XS,80
ASTM A106/API 5L GR.B
5.8m,6m,
ASTM A53Gr.B
5m to 12m random
Pipe line
3" to 18"
SCH20,30,40,60,STD XS
API5LGR.B/X42,X52,X60
5.8m,6m,
5m to 12m random
ERW Steel pipe
1" to 28"
SCH20,30,40,60,STD XS,80
ASRM A53GR.B
5.8m,6m,
5m to 12m random
Spiral steel pipe
8" to 36"
SCH20,30,40,60,STD XS,80
AY/T5037-2001
5.8m,6m,
5m to 12m random
Test: Chemical Component Analysis, Mechanical Properties (Ultimate tensile strength, Yield
strength, Elongation), Technical Properties (Flattening Test, Flaring Test, Bending Test, Hardness Test,
Blow Test, Impact Test etc), Exterior Size Inspection, Nondestructive Test (Ultrasonic flaw detector, Eddy
current flaw detector), Hydrostatic Test.,
ASTM A 53 specification for black steel seamless pipes
ASTM A 106 Gr. B seamless carbon steel pipes for high-temperature service
ASTM A 161 seamless low-carbon and carbon molybdenum steel still tubes for refinery service
ASTM A179 specification for seamless cold-drawn low-carbon steel heat-exchanger and condenser tubes
ASTM A192 specification for seamless carbon steel boiler tubes for high-pressure service
ASTM A 210 specification for seamless medium-carbon steel boiler and superheater pipes
ASTM A 213 specification for seamless ferrite alloy steel boiler, superheater and heat-exchanger pipes
ASTM A 519 seamless carbon and alloy steel for mechanical tubing
ASTN A 556 seamless cold-drawn carbon steel feedwater heater tubes
Size: OD16mm - OD426mm Wallthickness: 1.65mm-35.71mm /sch40-sch160/std wall/Extra Strong
Bundle, seaworthy packing
DIN specifications seamless steel pipes
DIN 17175 seamless steel tube for elevated temperature
Material: St35.8, St45.8, 17Mn4, 19Mn5, 15Mo3, 13CrMo44
DIN 2391 cold drawn seamless precision pipes
Material: St35, St45, St52
DIN 2393 seamless steel pipes for structural purpose
Material: Rst34-2, Rst37-2, RSt44-2, St52
Size: OD 16mm - OD 426mm
OCTG PIPE, OIL PIPELINE:
Material:J55,K55,N80,P110,L80/Gr.B X42,X46,X52,X56/X65,X70 and more.
Certificate:API spac 5L/5CT,ISO9001:2000
Process method:hot rolling or cold drawn
Surface coating:varnish painted on pipe(black painting),anti-corrosion oil,galvanized,or painting as customer's request.
Size:(outer diameter,wall thickness,length)
Outer diameter:21.3mm-762mm
Wall thickness:2.11mm -59.94mm
Length:5-12m,customized
Standards:API 5L,API5CT,ASTM A106,ANSI,ISO9001,DIN,EN,JIS.