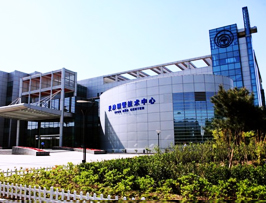 One of the Top 500 enterprises in China foreign trade
QCCO was approved as a member of "China Association for Contracting Projects Abroad "and granted a membership certificate on Sep 28,2005; "Credibility Rating AAA certificate in Foreign Trade" was granted to QCCO by China Shippers' Association

J55 API welding casing pipe
1.MaterialJ55
2.Out diameter:100-500mm
3.supply capacity:20ton/month
4.Standard length:R1,R2,R3
J55 API welding casing pipes are used for oil exploiting.
Characteristics:With sophisticated manufacturing facility and advancde technologies and perfect detection measures,we offer a wide variety of Petroleum casing pipe applied in many different industries such as mining & Mineral Processing,municipal water supply, refining & petrochemical and construction,etc.
Material:J55
Out diameter:100-500mm
supply capacity: 20ton/month
Standard length:R1,R2,R3
High quality
Low price
Fast delivery
First class technology
And we can make products according to the clients real conditions.
Casing Technical Specification (Standard API Spec 5 CT)

Size

Outside Diameter

Inside Diameter

Grade

Wall Thickness

in

mm

in

mm

in

mm

4-1/2

4.500

114.30

4.000

101.60

J55K55N80

0.250

6.35

3.920

99.57

J55K55N80

0.290

7.37

5

5.000

127.00

4.408

111.96

J55K55N80

0.296

7.52

4.276

108.61

N80P110

0.362

9.29

4.126

104.80

N80P110

0.437

11.10

5-1/2

5.500

139.70

4.892

124.26

J55K55N80

0.304

7.72

4.778

121.36

N80

0.361

9.17

4.670

118.62

N80

0.415

10.54

7

7.000

177.80

6.366

161.70

J55K55N80

0.317

8.05

6.276

159.41

J55K55N80

0.362

9.19

6.184

157.07

N80

0.408

10.36

9-5/8

9.625

244.48

8.755

222.38

N80

0.435

11.05

8.681

222.50

N80

0.472

11.99

10-3/4

10.750

273.05

10.050

255.27

H40J55K55N80

0.350

8.89

9.850

250.19

J55K55N80

0.450

11.43

13-3/8

13.375

339.72

12.615

320.42

J55K55

0.380

9.65

12.415

315.34

J55K55N80

0.480

12.19
---
API 5CT Welded Casing Pipe
Thickness:SCH10-XXS
Qualification:ISO9001,API,CE
Material:Carbon Steel
Specifications

China Standard

Steel Grade

Standard

seamless steel tubes

and pipes

for structural purpose

GB/T8162-1999

10, 20, 35, 45, 40Mn2,
45Mn2, 27SiMn, 20Cr,
40Cr, 20CrMo, 35CrMo,
38CrMoA1, 50CrV, 30CrMnSi

ASTM A500-98

ASTM A501-98

ASTN A519-98

JIS G3441-1994

JIS G3444-1994

Seamless steel tubes
and pipes for

liquid service

GB/T8163-1999

10, 20, Q295, Q345

ASTM A53-98

ASTM A192

ASME S192

JIS G3452-1998

FIS G3454-1998

DIN 1629-1984

seamless steel tubes

and pipesfor casing

API SPEC 5CT

J55, N80

API

Seamless steel tubes for

oil casing and

tubing in oil wells

APE SPEC 5L

A, B, X42

API

Seamles Steel Tubes

and Pipes for

High Pressure Boiler

GB5310-1995

20G, 20MnG, 25MnG, 15MoG, 20MoG,
12Cr1MoVG, 15CrMoVG, 12Cr2MoG,
12Cr2MoWVTiB, 12Cr3MoVSiTiB,

ASTM A106-96a

ATSM A213-95a

JIS G3461-1988

JIS G3462-1998

DIN 17175-1979

BS3059Part 21990

Seamless Steel Tubes

for low and Medium Pressure Boilers

GB3087-1999

10, 20

ASTM A179, ASTM A192

ASTM SA179,SA192,

BS3059

Seamless Steel Tubes

for high pressure -
-Chemical fertilizer equipment

GB6479-86

10, 20G, Q345, Q390, 10MoVNb
, 12CrMo, 15CrMo, 12Cr2Mo

ISO 9329-2-1997

ASTM A161-94

Seamless steel tubes

for petroleum cracking

GB9948-86

10, 20, 12CrMo, 15CrMo
, 1Cr2Mo, 1Cr5Mo,

JIS G3441-1988