ASTM A192 CARBON STEEL SEAMLESS BOILER PIPE

Home >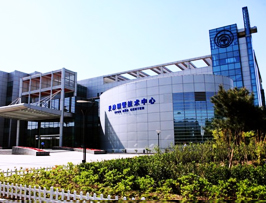 One of the Top 500 enterprises in China foreign trade
QCCO was approved as a member of "China Association for Contracting Projects Abroad "and granted a membership certificate on Sep 28,2005; "Credibility Rating AAA certificate in Foreign Trade" was granted to QCCO by China Shippers' Association

ASTM A192: SEAMLESS CARBON STEEL BOILER TUBES FOR HIGH PRESSURE SERVICE
http://www.steelpipe.biz/blog/wp-content/uploads/2013/06/astm-a192-tube.jpg
ASTM A192 —– American Society for Testing Materials standard
ASME SA192 —- American Society of Mechanical Engineers standards
Chemical Composition
Steel Grade
C %
Mn %
Si %
P %
S %
Cu %
Ni %
Mo %
Cr %
V %
SA192
0.06-0.18
0.27-0.63
0.25 max
0.035 max
0.035 max
Mechanical Properties
Steel Grade
Tensile Strength MPA
Yield Strength MPA
Elongation %
HRB
SA192
325 min
180 min
35 min
77 max
Dimensional Tolerance
Type of the Steel pipe
Out Diameter
Wall Thickness
Cold Drawn Pipe
Out Diameter
Tolerance ange
Tolerance Range
>25.4
± 0.1
0-20%
25.4-38.1
± 0.15
38.1-50.8
± 0.2
0-22%
50.8-63.5
± 0.25
63.5-76.2
± 0.3
76.2-101.6
± 0.38
101.6-180
-0.64 / +0.38
This abstract is a brief summary of the referenced standard. It is informational only and not an official part
of the standard; the full text of the standard itself must be referred to for its use and application. ASTM does
not give any warranty express or implied or make any representation that the contents of this abstract are
accurate, complete or up to date.
This guide covers standard specifications for minimum-wall-thickness, seamless carbon steel boiler and
superheater tubes for high-pressure service. The steel shall conform to the required chemical composition
for carbon, manganese, phosphorus, sulfur, and silicon. The tubes shall have a hardness number not
exceeding a specific value. The following mechanical tests shall be conducted, namely: flattening test;
flaring test; hardness test; and hydrostatic test.
上一篇:Oil Cracking Pipes and Geological Drilling Pipes
下一篇:A500 STEEL PIPE