CARBON STEEL PIPE PROJECT REFERENCE LIST - ERW,SMLS,SSAW,DSAW

Home >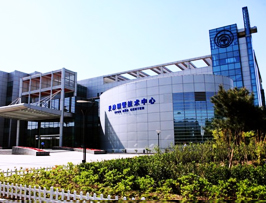 One of the Top 500 enterprises in China foreign trade
QCCO was approved as a member of "China Association for Contracting Projects Abroad "and granted a membership certificate on Sep 28,2005; "Credibility Rating AAA certificate in Foreign Trade" was granted to QCCO by China Shippers' Association

we are a Chinese wholesaler that export to global markets. You will find a extensive range of carbon steel seamless pipe, ERW pipe, SSAW pipe, alloy steel pipe, stainless steel pipe in us.
Main products:
Pipe series: seamless steel pipe, straight seam steel pipe, spiral pipe, galvanized steel pipe;
Department of class pipe fittings: elbows, tees, reducers, flanges, etc.
Product performance standards: GB, ASME, DIN, JIS, EN, BS, NF, GOST, ISO etc.
Material: carbon steel, alloy steel, stainless steel.
Our steel tubes can be manufactured in conformance with all relevant domestic and international standards including API, ASTM, SEA, DIN, JIS, and BS. Our pipe fittings and flanges are made from materials such as ASME A105, A234 WPB, stainless steel 304, 304L, 316, 316L. All procured materials are provided by highly reputable suppliers such as the Baosteel Group, the Baogang Group, the Pangang Group, Chengdu Iron& Steel, Tianjin Pipe Group Corporation, etc.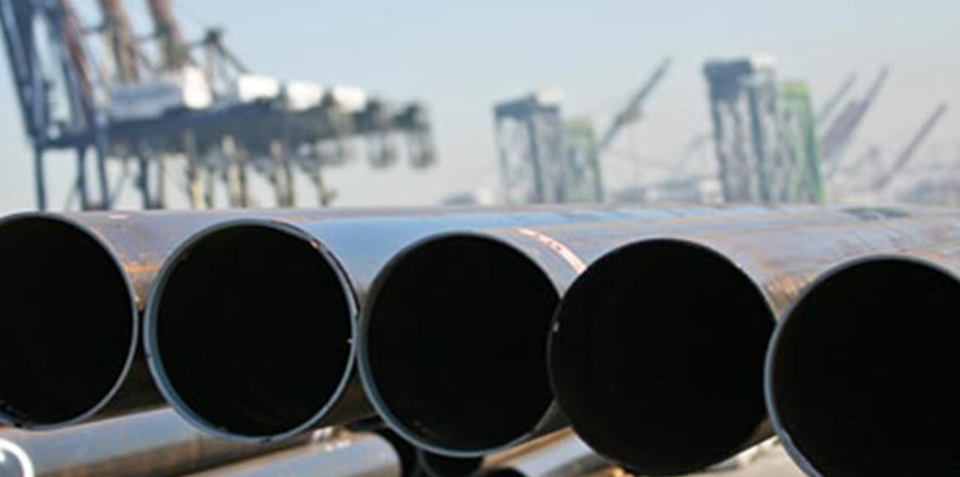 It mainly engaged in the Casing ,tubing and Steel Pipe Annual output near 200,000 ton.The Product rang:Casing pipe from 4 1/2" to 20",Tubing from 2 3/8" to 4 1/2",Material including J55,K55,N80,N80Q,L80,P110,Q125 etc. Thread Type:BTC,STC,LTC,NU,EUE etc.
Production quality has always been at the top of our priority list. Our workshops are equipped with advanced processing and testing instruments including the X-ray detector, ultrasonic flaw detector, hydrostatic testing machine, tensile testing machine, metallographic analysis meter, etc. The quality consistency of our products has passed the rigorous inspection of organizations such as TUV, DNV, BV, SGS. A high degree of accessibility and superior communications allow us to export products with great efficiency. We maintain a strong market presence in countriesand regions including Malaysia, Thailand, South Korea, Kuwait, Czechoslovakia, Indonesia, Chile, Mexico, India, Singapore, Taiwan, etc. Welcome to visit our factory and looking forward to cooperate with you. 
| | | | | | | |
| --- | --- | --- | --- | --- | --- | --- |
| PROJECT NAME | USER | DATE | PRODUCT TYPE | SPEC & GRADE | SIZE | QUANTITY(TONS) |
| Bangledesh Pipeline Project | BMDA | Apr, 2015 | ERW Linepipe | API 5L/ASTM A53 GR.B | 355,6mm | 310 |
| FPSO TUBI PROJECT | Petrobras | Apr, 2015 | Carbon steel pipes | API 5L X65/A333 GR,8 | 21,3tnm-610mm | 1000 |
| BUA-EDO GAS DEVELOPMENT | NNPC | April, 2015 | Carbon Steel Bend | API PSL1 X60 with 3LPE Coating | 406mm | 30 |
| P67 & P70-71 FPSO (Float Production Storage and Offloading) - Petrobras | Petrobras | Oct-Dec, 2014 | Seamless Stee Pipes (Carbon & Stainless) | API 5L GR.B PSL1, ASTM A312 TP316L | 21,3tnm-323,9tnm | 133 |
| ADAC DCP-1 project from Dubai | DUBAI | Sep-Dec, 2014 | Welded Steel Pipe (ERW/SSAW) | API 5L GR.B/ASTM A53 GR.B | 21,3tnm-1829tnm | 800 |
| Annual Maintenance Stock for Refinery Plant | Petrobras | Sep-Dec, 2014 | Seamless Stee Pipes (Carbon) | API 5L GR.B/ASTM A106 GR.B | 406,4mm-610 mm | 400 |
| Puente Santa Elvira | CHILE MINERAL | Aug-Dec, 2014 | SpriaI SAW Linepipe | API 5L X52 with 3LPE coating | 1067mm | 1600 |
| Romania Gas Pipeline Project | TRANSGAZ | Aug-Dec,2014 | Sprial SAW Linepipe | API 5L X52 with 3LPE coating | 610mm | 1400 |
| Houston Port | USA | Aug, 2014-May, 2015 | Sprial SAW Piling Pipe | API 5L X52 | 1826mm | 5200 |
| P75 & P77 FPSO (Float Production Storage and Offloading) - Petrobras | Petrobras | July-Dee, 2014 | Seamless Stee Pipes (Carbon & Alloy) | API 5L X80 PSL2, ASTM A333 GR.3 | 114,3tnm-610tnm | 1000 |
| Line Pipes | NIOC-Iran | Jun, 2014 | LSAW Pipes | API 5L X52 PSL2 | 914mm | 6000 |
| OBIAFU/ OBRIKOM-OBEN NODE (OB3) GAS PIPELINE PROJECT | NNPC | Ap「-July, 2014 | Pipe Bending | API 5L X70 PSL2 | 1219mm | 100 |
| TESLON Port | USA | Feb-Oct, 2014 | LSAW Piling Pipe | API 5L X60 | 914mm-2400tnm | 9000 |
| Shell LNG Port | Canada (SHELL) | Ma「-Aug, 2014 | Sprial SAW Piling Pipe | API 5L X52 | 762mm | 6400 |
| Stocker Pipe (Annual Maintenance Stock ) | USA | April, 2014 | Sprial SAW Piling Pipe | API 5L X70 | 1219mm | 120 |
| Stocker Pipe (Annual Maintenance Stock ) | Columbia | April, 2014 | ERW Pipe | API 5L GR.B | 219mm | 125 |
| WEBB DOCK PORT, Melboune | MCD | April, 2014-April, 2015 | Sprial SAW Piling Pipe | AS 1163 C390 within UHB coating | 914tnm-1524tnm | 23000 |
| New PM #16, SKIC | SCG | Mar, 2014 | Alloy pipes and fittings | A335 Pll P22; ASTM A234WP11, WP22fitti ngs, fla ng es,Outlets,Thead olet | 33.4,63,5,168,3- 406,4x40,49mm | 150 |
| Raw Material of Fitting Plant Annual Usage | Korea Fitting | Jan-Dec, 2014 | Seamless Stee Pipes (Carbon) | API 5L GR.B/ASTM A106 GR.B | 60.3mm-610mm | 800 |
| Spools And Manifolds | ATACAMA MINERALS | Jan, 2014 | Carbon pipe, fitting, flanges | API 5L X65,ASTM A860,A694 F65 | 88.9mm-273.1mm | 15 |
| Oil Pipeline Transportation Pakistan Project | UEP | Jan-April, 2014 | Welded Steel Pipe (LSAW) | API 5L X60 PSL2 with coating | 914mm | 200 |
PROJECT NAME

USER

DATE

PRODUCT TYPE

SPEC & GRADE

SIZE

QUANTITY(TONS)

TRUNKLINES REPLACEMENT AND HABSHAN DIRECT DEPRESSURIZATION

ADCO

May, 2016

Stainless Steel Pipe, Fitting & Flange

ASTM A312 TP316L, ASTM A403 WP316L, ASTM A182 F316I

33.4mm-273mm

80

Venezuelan Oil Pipe Project

PDVSA

Feb-May, 2016

Seamless tubing

API5 CT

2-3/8", Range 2

1860

Houston Project

Corpac

Feb, 2016

LSAW Pipe

ASTM A252 Gr,3

72 inch, 84 inch

500

SOUTH HELWAN

MHI

Jan, 2016

BoilerTube

ASTM A106 G「.B, ASTM A335 GR.Pll, P22

73,1 mm-559mm

113

REFINERY PROJECT

PDVSA

Feb, 2016

Seamless Pipe

S32707

19,05mm

28.5

CANADA GAS PLANT PROJECT

FLOUR

Feb, 2016

Low-Temp Seamless Pipe

ASTM A333 G「.6

33,4tnm-610tnm

1275

Oil Field Project

Weatherford

Jan, 2016

Mechanical Pipe

ASTM A519 4140/ API 5CT L80

6.25inch-18inch

120

Mopani Synclinorium Shaft Project

Hatch

Jan, 2016

Seamless Pipe

ASTM A106 /API 5L PSL1 Gr.B

508mm

75

BHP Hedland Tug Harbour Piling in Australia

BHP

2015-2016

SSAW

Q345B

914m m* 12,7/19,05

2000

BHP Coal Mine South 32 Gas_out System Flanged Piping in Australia

BHP

2015-2016

SSAW

X52

914m m* 12,7/19.05

200

Lorgegan Urea Fertilizer Project

Lordegan

Dec, 2015-May, 2016

Seamless Steel Pipes, Galvanize pipes

ASTM A106 Gr.B, A333 Gr.6, A335 Pll, P22

21,3tnm-813tnm

1180

Blue Dolphin Upgrading Project

Chile

2015-2016

SSAW

Q345B

610-1100m m* 14­50 mm

4100

Lirquen Port Extending Project in Chile

Civil Engineering and Geosciences

2015

SSAW

X60

1117.6mm*18/22

2100

Texas City Harbor (Piling)

USA

2015

LSAW Monopile Two-section Painting

ASTM 252 GR. 50

'1350-I650tnmxl9-

44mm

460

Port of Anchorage Container Ship Wharf Project Test Piles

USA

2015

SSAW

GR.50

1219mm *25,4mm

530

Barangaroo Ferry Hub Project in Sydney

Transport and Infrastructure Bureau

2015-2016

SSAW, LSAW

GR.350

650-1200tnm*20- 40 mm

1300

ALGERIA Pipe Project^

SONATRACH

Sep-Dec, 2015

Seamless Carbon and Stainless Pipe

ASTM A355 P5/ A333/ A179/ A192/ A213/ A312/ A106/ API 5L/ Pll/ Gr.B/ TP321/ TP316L

21,3 mm-406,4mm

170

Bangladesh Pipeline Project

TITAS

Oct, 2015

ERW/ Seamless

API 5L X42/ X46

168,3mm

220

Duslo Project

Technip

Dec, 2015

Seamless Pipe

ASTM A335 Pll, P22, A33 Gr,6

26,7tnm-508tnm

1065

PBF Project

MCD

Jul, 2015

ERW Pipe

API 5L Gr. B PSL2

508mm

600

LINE 1 PIPELINE REPLACEMENT PROJECT

KPC

May, 2015

Carbon steel pipes

API 5L X60/GR. B

88,9-508 mm

1200

PROYECTO MATARANI PROJECT

Odebrecht Peru

May, 2015

Pile pipes

ASTM A252 Gr.2/ASTM A572 Gr. 50

1473mm

200

REFINERY LINE MAINTANCE PROJECT

SHELL

May, 2015

Carbon steel pipes

API 5L X65 PSL2/ASTM A53 GR.B

60.3mm-762mm

200

OCTG Pipe Project

Imen Iouleh Gostaran Arvand-Iran

May, 2015

Casing Pipes

API 5CT J55 PSL2

20" 133PPF

25

Master Gas Station (Aramco )

Saudi Aramco

Apr, 2015

LSAW Linepipe

API 5L X70

1016mm-1219mm

1050
上一篇:ASTM A252 Structural Steel Pipe for piling and structural
下一篇:API 5L line Pipe Specification,Covers WELDED and SEAMLESS pipe