API 5CT N80 welded steel oil casing pipe and tube

Home >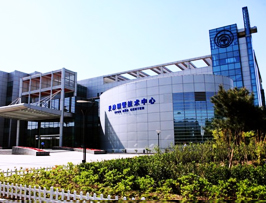 One of the Top 500 enterprises in China foreign trade
QCCO was approved as a member of "China Association for Contracting Projects Abroad "and granted a membership certificate on Sep 28,2005; "Credibility Rating AAA certificate in Foreign Trade" was granted to QCCO by China Shippers' Association

Specifications
1.API 5CT N80 welded steel oil casing pipe and tube
Oil pipeline
|
2.WT 1-40mm OD:89-900mm
3.BV,ISO certificate
4.Standard: API 5CT
1.API 5CT N80 welded steel oil casing pipe and tube
2.WT 1-40mm OD:89-900mm
3.BV,ISO certificate
5.Application:The main application of different material tubes. Welded oil casing pipe API 5CT1,API SPCE 5L For the purpose of transportation of gas, water, oil in oil& gas industry.API SPEC 5CT Tubing is used in extracting petroleum & natural gas. casing pipe serves as wall of well. ASTM A106 For the purpose of the pipeline project of boiler, water& petroleum. ASTM A53 is used for conveying water, petroleum, gas and other common fluids. ASTM A179 For tubing heat exchanger and similar heat conveying equipments ASTM A192 For manufacture wall panel, economizer,
alloy steel pipe l555
|
25crmo4 alloy steel pipe
|
reheater, superheater and steam pipeline of boilers.