BS 1387 Carbon steel Steel Pipe

Home >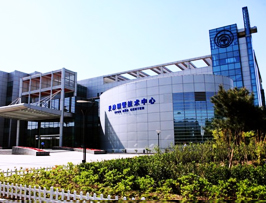 One of the Top 500 enterprises in China foreign trade
QCCO was approved as a member of "China Association for Contracting Projects Abroad "and granted a membership certificate on Sep 28,2005; "Credibility Rating AAA certificate in Foreign Trade" was granted to QCCO by China Shippers' Association

BS 1387 Carbon steel Steel Pipe
Products Name:
BS 1387 ERW Welded Carbon Pipe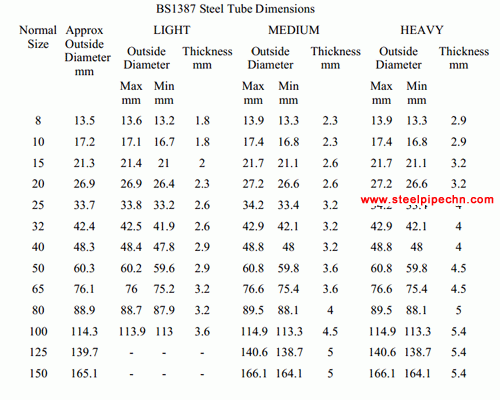 Description:
1. Specification: BS 1387
2. Specification for Screwed and Socketd steel tubes and tubulars and for plain end steel tubes suitable for welding or for screwing to BS 21 pipe threads
3. Type: Electric Resistance Welded(ERW)
4. Size: Nominal size DN 25 to DN 150 in three series of thickness, designated light, medium and heavy.
5. Length: as customer¡¯s requirement.
6. Ends: Small sizes are plain, Large sizes are beveled, or according to customers requirement
7. Packing: In bundles, If need, all the pipes can be also covered in waterproof wrapping.
8. Testing: Chemical Composition, Tensile test, Bending test, Flattening Tests and etc.As customers requirement.
Chemical Composition
BS1387

Mfg. Process

Chemical Composition (%)

C

Mn

P

S

S,W

0.2

1.2

0.045Max

0.045Max
Mechanical Properties
BS1387

Yield point Min Mpa

Tensile Strength Mpa

Elongation (%)

≥195

325~460

≥20
上一篇:Circular Hollow Section - ERW pipe,seamless and welded pipe
下一篇:seamless pipes Dimensions and weights standards EN, DIN, BS,