Steel tube ASTM A53

Home >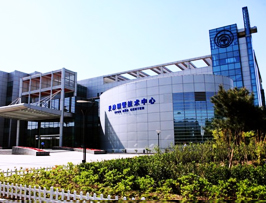 One of the Top 500 enterprises in China foreign trade
QCCO was approved as a member of "China Association for Contracting Projects Abroad "and granted a membership certificate on Sep 28,2005; "Credibility Rating AAA certificate in Foreign Trade" was granted to QCCO by China Shippers' Association

Specifications
ASTM A53/106 Gr.B
O.D:1/2"-24",21.34-610mm
W.T: SCH10S- SCH160
3000Ton in stock
ASTM A53/106,Gr.B,API 5L/B Seamless Steel Pipe
1) Specication O.D:1/2"-24",21.34-609.6mm W.T: SCH10S- SCH160.
2) Applications:
1.Construction&Transportation service.
2.Low,Medium and high boiler service,mechanical and general engineering purpose.
3.tubular heat exchangers,condensers and similar heat transfer apparatus.
3) Chemical composition:C≤0.30, Mn≤0.29~1.06,Si≤0.10 ,P≤0.035,S≤0.035
Payment Terms:T/T-30% in advance,balance paid off T/T before shipment.
Packing:In bundles,black painting,marking,and end caps.
Lead Time:In 20 days after receipt of the prepayment.
type
Outer diameter
(D)
Wall thickness(S)
cold drawn
OD(mm)
Allowable deviation
(mm)
Wall thickness(mm)
Allowable deviation
(mm)
30~50
±0.3
30
±10%
50~219
±0.8%
hot rolling
219
±1.0%
20
±10%
Mechanical Propert
standard
grade
Tensile strength
(MPa)
Yield strength(MPa)
Elongation(%)
GB/T8163
10
335~475
205
24
20
410~550
245
20
Q345
490~665
325
21
Chemical composition
standard
grade
Chemical Composition(%)
C
Si
Mn
P
S
Cr
Ni
Cu
GB/T8163
10
0.07~0.14
0.17~0.37
0.35~0.65
0.035
0.035
0.15
0.25
0.25
20
0.17~0.24
0.17~0.37
0.35~0.65
0.035
0.035
0.25
0.25
0.25
Q345
0.12~0.20
0.20~0.55
1.20~1.60
0.045
0.045
/
/
/
Steel pipe |Seamless steel pipe|Carbon steel pipe|Stainless steel pipe|Seamless pipe | API pipe|ERW pipe|Alloy pipe|spiral steel pipe|Galvanized steel pipe|Oil pipeline |Welded steel PipeCasing Pipe |Seamless pipe | Drill pipe|