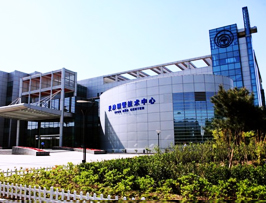 One of the Top 500 enterprises in China foreign trade
QCCO was approved as a member of "China Association for Contracting Projects Abroad "and granted a membership certificate on Sep 28,2005; "Credibility Rating AAA certificate in Foreign Trade" was granted to QCCO by China Shippers' Association

Detailed Product Description
ERW line pipe. Standard: API 5L (A,B, X level of series); API 5CT (H40, J55) and so on.
Detailed Product Description
Features:
1) Product name: carbon steel pipe
3) Material: API 5L line pipe: Gr.A, Gr.B, X-42,X-46,X-52,X-56,X-60
API 5CT tubing and casing pipe: H40, J55
4) Diameter range: 73mm-426mm
5) Wall thickness: 3.5mm-12mm
6) Length: as customers' required
7) Tolerance: meet the standard.
8) Surface: oiled or black painted to prevent rust.
9) Standard: API 5L & API 5CT
10) Certificate: API 5L PSL 2, API 5CT, DNV ISO 9001, DNV ISO 14001, DNV OHSAS 18001