What are the different types of pipes and how are they class

Home >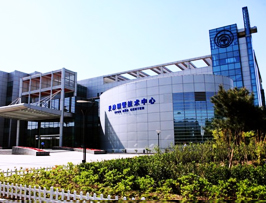 One of the Top 500 enterprises in China foreign trade
QCCO was approved as a member of "China Association for Contracting Projects Abroad "and granted a membership certificate on Sep 28,2005; "Credibility Rating AAA certificate in Foreign Trade" was granted to QCCO by China Shippers' Association

What are the different types of pipes and how are they class
What are the different types of pipes and how are they classified?
The manufacturing processes decides the dominant characteristics of the pipe. Therefore the classification of the pipes is named after the method of its manufacturing. The various classifications are :-
ERW – Electric Resistance Welded
EFSW – Electric Fusion Spiral Welded
SAW – Submerged Arc Welded
SSAW- Spiral Seam Arc Welded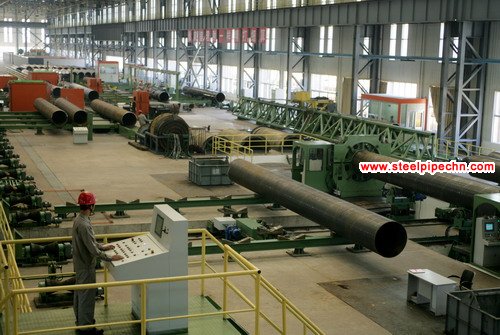 SEAMLESS HFS –pipes manufactured by piercing & rolling the heated billet are known as HFS pipe
SEAMLESS CDS – hollows/or hfs pipes are further drawn by cold drawing method.
E.Fs.W – Electric Fusion Welded
What are the differences between Pipes and Tubes ?
Pipes & tubes are basically hollow bar,the diffrentiaition is mainly depending on its end use,& its dimension designation.
- Tubes are usually thin walled sections. Their wall thickness ranges from 0.3mm to 12.7 mm. The wall thickness are specified in Gauges as BWG/SWG. Pipes have range of wall thickness from 2mm to 65mm.
- Tubes are numerically identical to the size of their ODs. The wall thickness specified in Gauges as BWG/SWG. For example, a ¾ inch tube has OD, which is equal to
¾ x 25.4 = 19.05mm which is equivalent to the size of its designation.
- Where as Pipe dimensions have Outer Diameter that is numerically larger than the designated size. For example, a 4-inch NB, the OD is not equal to
4 x 25.4 = 101.6mm BUT its equal to 4.5x25.4=114.3mm
- Tubes can also be easily coiled but the thickness and rigidity of the pipes makes them harder to bend.
- Tubes can be used to connect parts of machines such as Heat exchangers, condensers and as a result are subjected to both internal and external pressures. Pipes are generally used to connect large machines to other large machines and are generally not subjected to external pressures.
What are the various standard test conducted on a seamless pipes after manufacture?
Pipes undergo rigorous testing to ensure that they are of the highest quality. They are done specifically to meet certain requirements. The mandatory tests are grouped as:-
Non – Destructive
HYDRO TESTING
(UT) ULTRASONIC TEST
(ECT) EDDY CURRENT TEST
MPI (MAGNETIC PARTICLE INSPECTION
PMI (POSITIVE MATERIAL IDENTIFICATION
Destructive
MECHANICAL TESTING FOR TENSILE STRENGTH
MECHANICAL TESTING FOR IMPACT
MECHANICAL TEST FOR FLATTENING
MECHANICAL TEST FOR FLARING
Explain what is the significance of each of the following test and what can be known from them.
Hydro test – This is performed to check the leakge as a result of manufacturing defects
Eddy Current Test – This is done to ensure there are no surface defects on the inner / outer surface areas
Magnetic Particle Test – to detect surface and sub surface discontinuity, surface cracks and minor ruptures
Ultra Sonic Testing – This is performed to detect flaws such as laps, laminations, blowholes and cracks
Positive Material Identification – To verify the chemical constituents of the pipes and check for percentage of alloying elements such as Chrome, Molybdenum, Nickel, Manganese, etc. without destroying the pipe so as to not mix up different grades of pipes like P11, P5, P22, P9, SS316, SS304, SS321 etc.
上一篇:seamless pipes Dimensions and weights standards EN, DIN, BS,
下一篇:ERW PIPE - Tubería de acero al carbono soldada por resistenc