M.S.BUTTWELD PIPE FITTING

Home >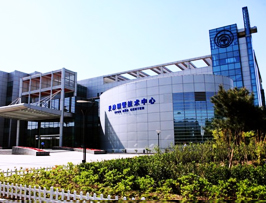 One of the Top 500 enterprises in China foreign trade
QCCO was approved as a member of "China Association for Contracting Projects Abroad "and granted a membership certificate on Sep 28,2005; "Credibility Rating AAA certificate in Foreign Trade" was granted to QCCO by China Shippers' Association

M.S.BUTTWELD PIPE FITTING
Our company is engaged in Manufacturing & Exporting of accurately designed and durable Mild Steel Buttweld Fittings. Further, these are check on various parameters to confirm their adherence with latest guidelines of the industry.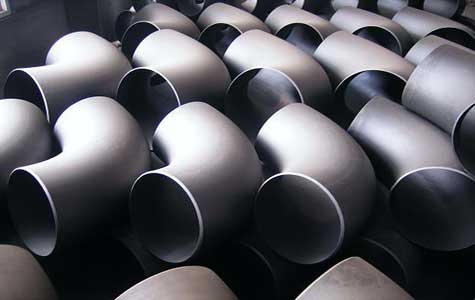 . Material: Carbon steel (seam & seamless)
. Products: 22.5 deg, 30deg,45 deg,90 deg,180 deg, 1.0D, 1.5D, 2.0D, 2.5D, 3D,4D,5D,6D,7D-40D
. Thickness: SCH20, SGP, STD, SCH40, XS, SCH80, SCH160, XXS
. Dimension: 1/2" to 72"(Seamless:from 1/2" to 24"),Welded:from 24" to 96"( or as customer requirements)3. Material: ASTM A234WPB
. Standard: ASTM A403 ASME B16.9
. Size: 1/2-60in
M.S.BUTTWELD FITTING RANGE:
ELBOWS, TEES,REDUCERS, STUBENDS, FLANGES, UNIONS, CAPS, NIPPLES, COUPLINGS, ELBOWLETS, WELDOLETS, NUTS, BOLTS, STUPS, WASHERS, VALVES.
Features:
Fine finish
Perfect polish
Rust & corrosion resistant
Sr. No.
Material
Size
Class & Thickness
Specification
Item




1.




M. S. & G. I.

15 NB
To
150 NB

'B' Class
&
'C' Class

IS 4310
Welded
ANSI B16.9

Bend (Long & Short)
Elbow (180o, 90o & 45o)

Tee (Equal & Unequal)
Reducer (Con & Ecc)
CAP
Stubend (Long & Short)
Nipple (Barrel)

200 NB
To 500 NB

6.35 mm
To 8 mm Thk.

ISI Mark
FORM :
SEAMLESS & WELDED LONG RADIUS & SHORT RADIUS ELBOW 90 DEG , LONG RADIUS ELBOW 45 DEG ,Long Radius & Short Radius Elbow 90 Deg , Long Radius Elbow 45 Deg , Long Radius & Short Radius Elbow 180 Deg ( Return Bend ) , Reducing Elbow , Equal Tee , Un Equal Tee, Crosses , Concentric Reducer , Eccentric Reducer , Long Stubend , Short Stubend , Coller , Pipe Cap , Long Radius Bends R =3 D , 5 D , 6 D , 8 D ,10 D & 20 D In 15 Deg ,30 Deg, 60 Deg & 90 Deg And Drawing Bassed Butt Weld Fitting ( Customised )
\.GRADE :
ASTM,A-105, A-181, A-182, A-149, A-234, GR. WPB, A-350 LF, A-403 WP, A-420 WPL as per dimension
ANSI B-36.10, b-36.90, B-16.9, B-16.11 & B-16.28
上一篇:sch40 a53 seamless steel pipe