ASTM A105 ASME SA 105 Standard for Forgings Carbon Steel Pip

Home >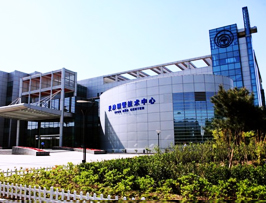 One of the Top 500 enterprises in China foreign trade
QCCO was approved as a member of "China Association for Contracting Projects Abroad "and granted a membership certificate on Sep 28,2005; "Credibility Rating AAA certificate in Foreign Trade" was granted to QCCO by China Shippers' Association

ASTM A105 ASME SA 105 Standard for Forgings Carbon Steel Pip
ASTM A105 (also known as ASME SA 105) covers seamless forged carbon steel piping components for use in pressure systems at ambient and high-temperature service.
Flanges, fittings, valves and various other parts ordered to customer dimension or to industry standards such as MSS, ASME and API specification are included in the scope.
Forgings to this specification are limited to 10,000 lbs.
Welding
These components can be welded. Welding procedures must comply with ASME Boiler and Pressure Vessel Code Section IX.
Heat Treatment
Heat treatment is not a mandatory requirement except for flanges above Class 300, flanges of special design where the design pressure or design temperature are not known and for items over 4" NPS and above Class 300. When heat treatment is required, annealing, normalizing, normalize and temper, normalize and quench and tempering shall be the applied methods.
This grade is used primarily for steel piping components for low temperature, ambient and higher temperature service as required by ASME specification SA-105 (Specification for Carbon Steel Forgings for Piping Applications) and ASME Specification SA-350 (Specification for Carbon and Low-Alloy Steel Forgings, Requiring Notch Toughness Testing for Piping Components).
emical Composition
Chemical Composition (wt%) limits of ASME SA-105/SA-350 Grade LF2 steel*
| | | | |
| --- | --- | --- | --- |
| Carbon | 0.30 | Molybdenum | 0.12 |
| Manganese | 0.60-1.05 | Phosphorus | 0.035 |
| Silicon | 0.15-0.30 | Sulfur | 0.040 |
| Copper | 0.40 | Vanadium | 0.08 |
| Chromium | 0.30 | Columbium | 0.02 |
| Nickel | 0.40 | | |
ASTM A105 covers forged carbon steel piping components for ambient-and higher-temperature service in pressure systems. Included are flanges, fittings, valves, and similar parts to specified dimensions or to dimensional standards such as those ANSI and API specifications. Forgings made to this specification are limited to a maximum weight of 10000lb[4540kg]. Larger forgings may be ordered to Specification A266.
Tubesheets and hollow cylindrical forgings gor pressure vessel shells are not included within the scope of this specification. Although this specification covers some piping components machined from rolled bar and seamless tubular products, it does not cover raw material produced in these product forms.
This specification covers forged carbon steel piping components for ambient- and higher-temperature service in pressure systems
上一篇:API 5L Grade B X42 X46 X60 X65 Seamless steel pipe
下一篇:没有了