API 5L X42 seamless steel Line Pipes PSL 1 and PSL 2

Home >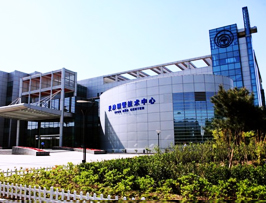 One of the Top 500 enterprises in China foreign trade
QCCO was approved as a member of "China Association for Contracting Projects Abroad "and granted a membership certificate on Sep 28,2005; "Credibility Rating AAA certificate in Foreign Trade" was granted to QCCO by China Shippers' Association

API 5L X42 seamless steel Line Pipes PSL 1 and PSL 2
API 5L X42 Line Pipes are manufactured as per specifications established by American Petroleum Institute (API). API 5L is a specification of API which defines the standard for the dimension, physical, mechanical and chemical properties of the steel. We also stock the API Line pipe of Top Steel pipe mills who manufacture the API 5L pipes specially for Oil and Gas industry. API 5L X42 Seamless line pipe is produced to the API 5L specification, and is intended for the conveyance of oil and natural gas & other fluids in pipe lines, transmission lines, or gathering lines. Line pipe may also be certified to the ASTM A-1024 specification.
API SPEC 5L is a international standard specifies requirements for the manufacture of two product specification levels (PSL 1 and PSL 2) of welded steel pipes for use in pipeline transportation systems in the petroleum and natural gas industries. Pipe Specifications for these pipes regulate usage for standard Grade A and Grade B pipes, with Grade X indicating stronger variants for drilling, production and transport requirements for offshore, arctic, deep well or harsher environments.
Sizes
Nominal Pipe Size 1/2″ to 48 " O.D.
Wall Thickness – Schedule 10 through 160, STD, XS, XXS.
Origin/ Make
Indian Origin, Japanese Origin, Korean Origin, European Origin, US Origin, Ukraine Origin, Russian Origin
Manufacturers Mills
Indian Mills, Japanese Mills, Korean Mills, European MIlls, US Mills, Russian Mills, Ukraine MIlls
Thickness
SCH 40, SCH 80, SCH 160, SCH XS, SCH XXS, All Schedules
Packing
API 5L X42 Pipe Packed in Wooden Boxes, Plastic Bags, Steel Strips Bundled, or as per Customers Requests
Specials
Customize Sizes and Specifications also available as per customer's specification in short time
Finishes
Bare, Oiled, Mill Varnish, Galv, FBE, FBE Dual, 3LPE, 3LPP, Coal Tar, Concrete Coating and Tape Wrap.End Finishes:Beveled, Square Cut, Threaded & Coupled.
API 5L Grade B Hot Selling Grades
X42 Pipe,X52 Pipe, X56 Pipe, X65 Pipe, X70 Pipe
API 5L X42 Pipe Other similar group grades
GR A, GR B, X42, X46, X52, X56, X60, X65, X70, X80 etc.
Standard
API 5L, API-2B, CSA Z245, ASTM A53, A106, ASTM A252, AS 1163, IPS 190 etc
Product Specification Level
API 5L X42 PSL 2
API 5L X42 PSL 1
API 5L Seamless
B (L245) – X42 (L290) – X52N (L360) – X60 (L415) – X65 (L450)
DIMENSION: FROM 1/4" UP TO 24"
API 5L Welded
B (L245) – X42 (L290) – X52N (L360) – X60 (L415) – X65 (L450) – X70 (L485) – X80 (L555)
DIMENSION: FROM 1/2" UP TO 60"
End Connections for Line Pipes
Plain, Bevel, Screwed, Threaded
API 5L X42 Pipe Type
Seamless / ERW / Welded / Fabricated / CDW
API 5L Pipe Form
Round Pipes/Tubes, Square Pipes/Tubes, Rectangular Pipe/Tubes, Coiled Tubes, "U" Shape, Pan Cake Coils, Hydraulic Tubes
API Line Pipe Length
Single Random, Double Random & Required Length, Custom Size – 12 Meter lengths
High Yield Seamless Pipe
API 5L Gr. X42/X46/X52/X56/X60/X65/X70/X80 PSL-1/PSL-2
High Yield ERW/SAW Pipe
API 5L Gr. X42/X46/X52/X56/X60/X65/X70/X80 PSL-1/PSL-2
High Yield ERW/SAW Pipe
ISO 3183 Gr.L245, L290, L320, L360, L390, L415, L450, L485
Typical Application of API 5L X42 Pipe
API 5L X42 Pipe, Line pipe, fluid pipe, water pipe, structure steel tube, piling tube, piling pipe is used in conveying gas, water, oil, and other liquefied media.
Gas, water and oil transportation – preferred in long pipelines due to inexpensiveness
Pipeline steel – resistance to crack propogation
API 5L X42 Line Pipe / Sour Service Line Pipes



上一篇:Steel Pipe Elbow Material Types and Specifications