API 5L Grade B X42 X46 X60 X65 Seamless steel pipe

Home >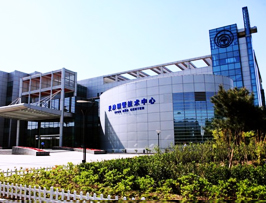 One of the Top 500 enterprises in China foreign trade
QCCO was approved as a member of "China Association for Contracting Projects Abroad "and granted a membership certificate on Sep 28,2005; "Credibility Rating AAA certificate in Foreign Trade" was granted to QCCO by China Shippers' Association

API 5L Grade B X42 X46 X60 X65 Seamless steel pipe
API 5L Standard is including steel grade(GR.B,X42 ,X46,52,X56,X60,X65,X70).
API 5L Standard has the provisions of the two product specification levels (PSL1 and PSL2). The two kinds of PSL grade level of the product to the standard stipulated in the technical requirements of different, PSL2 of carbon equivalent, notch toughness, maximum yield strength and tensile strength have mandatory requirements. PSL is short for product specification level.Line pipe product specification level is divided into PSL1 and PSL2, also can say quality grades are divided into PSL1 and PSL2. PSL2 above PSL1, these two levels is not only different inspection requirements, and chemical composition, mechanical performance requirements are different, so the order in API 5 l, the terms of the contract in addition to indicate the specifications and grade of steel usually indicators, must also indicate the level of product specification, namely PSL1 or PSL2. PSL2 in chemical composition, tensile properties, impact energy, and nondestructive testing which strict in PSL1 indicators. PSL1 does not require impact performance, PSL2 all except x80 grade steel, full size 0 ℃ average Akv: longitudinal p j, 41 lateral acuity 27 j.Average grade X80 steel, full size 0 ℃ Akv: longitudinal 101 j, or lateral acuity 68 j. Line pipe should do water pressure test, and the standards are not allowed to nondestructive generation of hydraulic pressure, which is also the API standard and one big difference between our country standard.PSL1 does not require the nondestructive inspection, PSL2 shall by a nondestructive examination.
API 5L seamless steel pipe from API 5L Gr B to X80, product specification level PSL1 and PSL2. Onshore/Offshore and sour services (H2S corrosive environment NACE pipe). Including manufactured in hot rolled seamless and cold drawn (rolled) seamless pipes. Largest diameters up to 40 inch.
Standard: API SPEC 5L (Latest edition)
Grades: B, X42, X52, X56, X60, X65, X70 and S (S for sour service, for example X70QS)
Steel Pipe Dimensions OD: 1/2" to 2", 3", 4", 6", 8", 10", 12", 16 inch, 18 inch, 20 inch, 24 inch, 26 inch to 40 inch.
Pipe Weight Schedule Thickness: SCH 10. SCH 20, SCH 40, SCH STD, SCH 80, SCH XS, to SCH 160
Ends Type: Beveled ends, Plain ends
Length Range: 20 FT (6 meter), 40FT (12 meter)or customized
Protection Caps in plastic or iron
Surface: Natural, Varnished, Black painting, FBE and 3PE, Cladding and Lined etc
CRA Clad and lined pipe available (Carbon steel + cladding or lined alloy steel material)
API 5L Benefits & Applications
Gas, water and oil transportation - preferred in long pipelines due to inexpensiveness
Pipeline steel - resistance to crack propogation
Line Pipe / Sour Service Line Pipes
上一篇:API 5L X42 seamless steel Line Pipes PSL 1 and PSL 2
下一篇:ASTM A105 ASME SA 105 Standard for Forgings Carbon Steel Pip