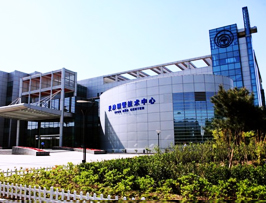 One of the Top 500 enterprises in China foreign trade
TPCOINTL was approved as a member of "China Association for Contracting Projects Abroad "and granted a membership certificate on Sep 28,2005; "Credibility Rating AAA certificate in Foreign Trade" was granted to TPCOINTL by China Shippers' Association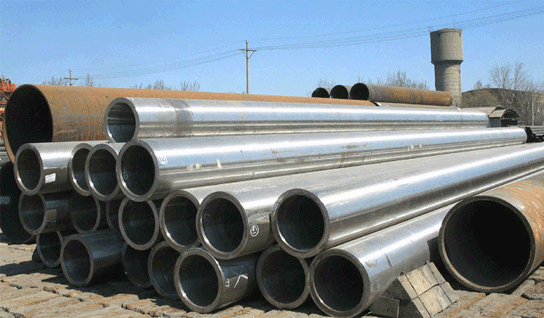 ASTM A335 Pipe P5 P9 P11 P12 P22
Materail:
ASTM A335 P2,P12,P11,P22,P5 ,P9,P91

ASTM A213 T2,T12,T11, T22,T5,T9

alloy seamless astm a335 pipe
O.D:10.3-2032mm.
W.T: 1.24-63.5mm.
Length:5-12m customers requirment.

other material:

A335 P5 /A213 T5, Cr5Mo (STFA25 STPA25 STBA25)
A335 P9 /A213 T9, Cr9Mo (STFA26 STPA26 STBA26 T9 P9)
12Cr1MoV
A335 P11 /A213 T11, 1.25Cr0.5Mo (STFA23 STPA23 STBA23)
A335 P12 /A213 T12, 15CrMo (STFA22 STPA22 STBA22)
A335 P22 /A213 T22, 12Cr2Mo (10CrMo910)
A335 P91 /A213 T91, 10Cr9Mo1VNb
12Cr2MoWVTiB (R102)
A335 Pipe Material & Manufacture:

ASTM A335 is a ASTM standard specifies Seamless Ferritic Alloy Steel Pipe for High-Temperature Service. ASTM A335 pipe ordered to this specification shall be suitable for bending and similar fusion welding, and for forming operations.

ASTM A335 seamless pipes.For pipes whose diameter exceeds NPS 25 and whose diameter to wall thickness ratio is 7.0 or less shall be subjected to the bend test instead of the flattening test.

Selection will depend upon design, service conditions, mechanical properties, and high-temperature characteristics.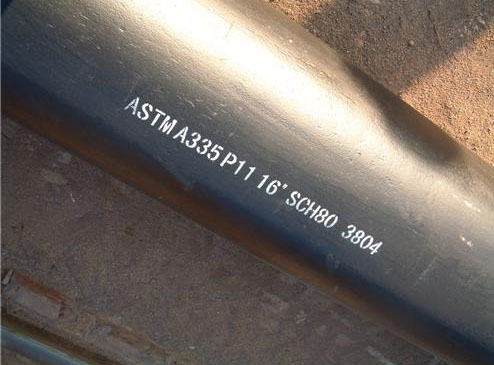 Each pipe shall be examined by a non-destructive examination method in accordance to the required practices. The range of pipe sizes that may be examined by each method shall be subjected to the limitations in the scope of the respective practices. The different mechanical test requirements for pipes, namely, transverse or longitudinal tension test, flattening test, and hardness or bend test are presented.
ASTM A335 P11, P22, P5, P9, P91, P92 Mechanical Properties

| | | | |
| --- | --- | --- | --- |
| | Grade P11, P22, P5, P9 | Grade P91 | Grade P92 |
| Tensile strength, min, (MPa) | 415 | 585 | 620 |
| Yield strength, min, (MPa) | 205 | 415 | 440 |
| Elongation, min, (%), L/T | 30/20 | 20/… | 20/… |
Chemical Composition (%) for the main grade

| | | | | | | |
| --- | --- | --- | --- | --- | --- | --- |
| Grade | C | Mn | P, S, max | Si | Cr | Mo |
| P11 | 0.05-0.15 | 0.30-0.60 | 0.025 | 0.50-1.00 | 1.00-1.50 | 0.44-0.65 |
| P22 | 0.05-0.15 | 0.30-0.60 | 0.025 | 0.50 max | 1.90-2.60 | 0.87-1.13 |
| P5 | 0.15 max | 0.30-0.60 | 0.025 | 0.50 max | 4.00-6.00 | 0.45-0.65 |
| P9 | 0.15 max | 0.30-0.60 | 0.025 | 0.25-1.00 | 8.00-10.00 | 0.90-1.10 |
| P91 | 0.08-0.12 | 0.30-0.60 | 0.020/0.010 | 0.20-0.50 | 8.00-9.50 | 0.85-1.05 |
| | V 0.18-0.25 | N 0.03-0.07 | Ni 0.40 max | Al 0.02 max | Nb 0.06-0.10 | Ti 0.01 max |
| P92 | 0.07-0.13 | 0.30-0.60 | 0.020/0.010 | 0.50 max | 8.50-9.50 | 0.30-0.60 |
| | V 0.15-0.25 | N 0.03-0.07 | Ni 0.40 max | Al 0.02 max | Nb 0.04-0.09 | W 1.50-2.00 |
| | | | | B 0.001-0.006 | Ti 0.01 max | Zr 0.01 max |