4.5" Casing pipe,Petroleum Casing 4.5"

Home >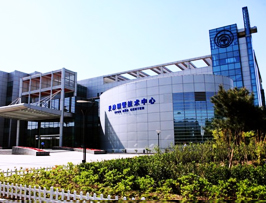 One of the Top 500 enterprises in China foreign trade
QCCO was approved as a member of "China Association for Contracting Projects Abroad "and granted a membership certificate on Sep 28,2005; "Credibility Rating AAA certificate in Foreign Trade" was granted to QCCO by China Shippers' Association

Petroleum Casing 4.5" to 30"
1.API 5CT Specification
2.OD: 4.5" to 30"
3.Best Price, High quality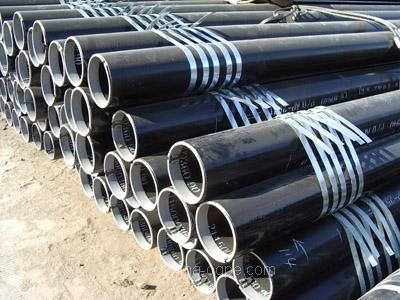 Petroleum Casing 4.5" to 30"
We supply all seamless and ERW casing pipes according to API Spec 5CT latest edition.
Our casing are produced by the leading OCTG manufacturers in China like TPCO,.
Grades: H40, J55, K55, N80, L80, HC N80, C90, T95, P110, HC P110.
The outer diameter of casing is ranging from 4 1/2" to 20". 30" conductor with plain ends or fast connection is also available.
Manufacturing method

Cold Drawn or Hot-rolled Seamless, ERW, LSAW

Size (OD)

4 1/2", 5", 5 1/2", 6 5/8", 7", 7 5/8", 8 5/8", 9 5/8", 10 3/4", 13 3/8", 16", 18 5/8", 20", 30"

Grade

J55, K55, N80, L80-1, L80-9Cr, L80-13Cr, C90, T95, P110, P110-13Cr, Q125

API Connections

Round thread(8tpi, STC and LTC), Buttress thread (5tpi, BTC)

Premium Connections

HSM, TP-CQ, RJS (compatible with VAM and HSC)

Length range

Range 1, 2, 3

Technical modifications

Special clearance;
For extra clearance applications Special bevel;
20°bevel
Slotted (Screen casing)
---
Casing 4.5" API 5CT
We have several factories that are professional in producing the Casing.
Our company has passed ISO 9001:2000 Quality system certification and API certification of American Petrol Institute.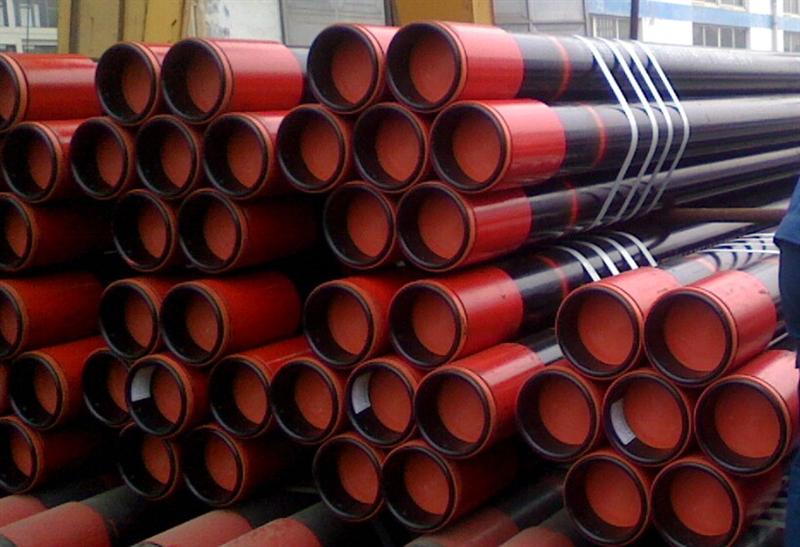 API 5CT Oil Casing Pipe

Outer Diameter

Weight

Wall Thickness

Grade

Thread

Length

in

mm

kg/m

lb/ft

mm

in

5 1/2"

139.70

20.83

14.00

6.20

0.244

J55/N80/P110/K55

LTC/STC/BTC

R1/R2/R3

5 1/2"

139.70

23.07

15.50

6.98

0.275

J55/N80/P110/K55

LTC/STC/BTC

R1/R2/R3

5 1/2"

139.70

25.30

17.00

7.72

0.304

J55/N80/P110/K55

LTC/STC/BTC

R1/R2/R3

5 1/2"

139.70

29.76

20.00

9.17

0.361

J55/N80/P110/K55

LTC/STC/BTC

R1/R2/R3

5 1/2"

139.70

34.23

23.00

10.54

0.415

J55/N80/P110/K55

LTC/STC/BTC

R1/R2/R3