LSAW 3PE steel pipe

Home >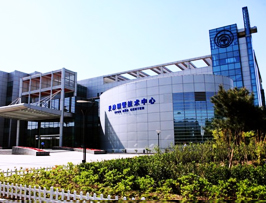 One of the Top 500 enterprises in China foreign trade
QCCO was approved as a member of "China Association for Contracting Projects Abroad "and granted a membership certificate on Sep 28,2005; "Credibility Rating AAA certificate in Foreign Trade" was granted to QCCO by China Shippers' Association

LSAW 3PE steel pipe
Design and manufacture many kinds of special steel pipe and tube accoring your request, such as seamless carbon steel pipe and tube, JCOE technology Large Diameter, Thick Wall Steel Pipes and Tubes, ERW/LSAW welded carbon steel pipes and tubes, length less than 14 meters, thickness less than 2 inch etc.
Standard:
IPS-M-PI-190(2)
GB/TB163, GB/T8162, GB/T3087, GB/T17396;
DIN28180, DIN2448, DIN17175, DIN2460;
JIS G3444, G3445, G3454, G3456, G3461;
ASTM A106, A53, A179, A192, A252, A500;
API 5L Gr.B spec 1/2.
Material:
Q345, ST35.8, ST37, ST42, ST52, A53, A106, A179, API5L/GR.B-X42, X46, X52, X56, X60. X65. X70. X80.
Weld standard:
ISO3183-3, API Spec 5L PSL2, ISO3183, GB/T9711, DNV OS-F101, GB/T3091-2001, GB/T9711.1-1997, GB/T13793-92,GB/T6728-2002.
Thick wall steel pipe| Drill pipe|welding steel pipe| Steel pipe |Seamless steel pipe|API pipe|ERW pipe|Alloy pipe|Carbon steel pipe|spiral steel pipe|Galvanized steel pipe|Stainless steel pipe|
上一篇:carbon steel fluid tube,carbon steel fluid pipe