ASTM A 106B Seamless carbon steel pipe

Home >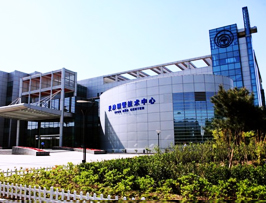 One of the Top 500 enterprises in China foreign trade
QCCO was approved as a member of "China Association for Contracting Projects Abroad "and granted a membership certificate on Sep 28,2005; "Credibility Rating AAA certificate in Foreign Trade" was granted to QCCO by China Shippers' Association

ASTM A 106B, DIN 17175 ST45.8, JIS G3456, GB6479 (20G), GB5310 (20G) Manufacture of SMLS steel pipe.
ASTM A 106B Seamless carbon steel pipeSeamless pipe |
API pipe
|
ERW pipe
|
No.

Product Name

Product Size(mm)

Type of Trademark and/or grade

Standard

x

Outside Diameter x Wall Thickness

1

Seamless Steel Tubes for high pressure boiler

Φ10-159 x 2.0-16

20G,15CrMoG, 12CrMoVG

GB5310-1995

2

Seamless Steel Tubes for structural purpose

Φ10-159 x 1.0-16

10,20,35,45,Q345,40Cr,27SiMn,20CrMo,35CrMo

GB/T8162-1999

3

Seamless Steel Tubes and pipes for liquid service

Φ10-159 x 1.0-16

10,20,Q295,Q345

GB/T8163-1999

Alloy pipe|
spiral steel pipe|
Galvanized steel pipe|
Oil pipeline |
Welcome your freely contact, we will pay highly attention.
上一篇:supply ASTM A333 1.73"*SCH 40 seamless PIPE